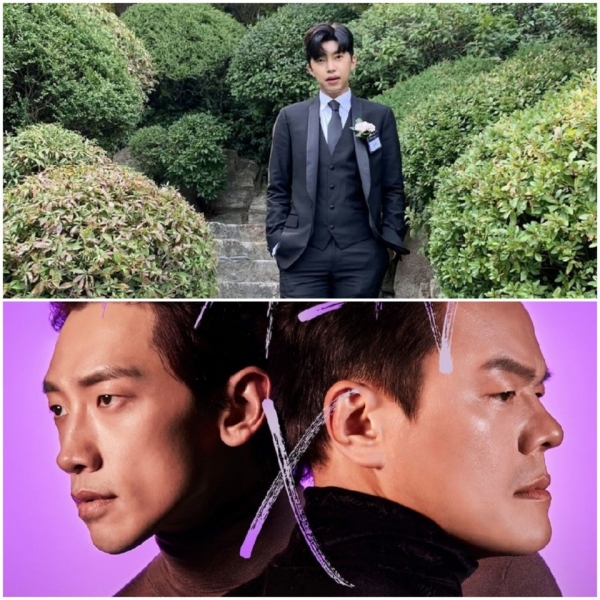 '2020 MBC Music Festival: The Moment' has released a lineup of history with Jang Seong-gyu, Yoona, and Kim Sun-ho as MCs.
In the '2020 MBC Song Festival' held at the MBC Dream Center in Ilsan on the 31st, the names of prominent singers such as Park Jin-young × Rain, who formed a surprise duo, Um Jeong-hwa, Song Ga-in × Henry, Lim Young-woong, Mamamoo, NCT, etc.
In this music festival, Park Jin-young x Rain's all-time collaboration new song stage was unveiled for the first time, and a crossover stage was prepared for two musical geniuses, Song Ga-in x Henry, who cross genres with a wide spectrum. The return of the music industry representative sexy diva Um Jung-hwa's disco party stage is being announced, and viewers' expectations are being received in one body.
In addition, the global trend NCT 2020, armed with sword group dance, and'Believe Mommu', which is recognized for his hip charm and ability, from Lim Hero, who brought the trot craze to the music industry in 2020, will brightly decorate the music festival.
A special lineup that can only be seen at MBC Music Festival is also waiting. K-pop artists and leading K-trot actors loved all over the world are planning to create a special stage that decorated the last moments of 2020, so the attention is paid attention.
In addition to the aforementioned special lineup, '2020 MBC Music Festival' includes GOT7, ITZY, Stray Kids, Twice, Kang Seungyoon, Norajo, The Boys, Second Aunt Kim Dabi, Monsta X, (Female) Idle, IZone. , Espa, Oh My Girl, Girl of the Month, Jesse, Trot's People's Top 4, Paul Kim, and Hwasa (in alphabetical order) will also appear.
Unfortunately, Lee Hyori, who was scheduled to appear as a refund expedition, decided not to attend after discussions with the production crew as the spread of the new coronavirus infection (Corona 19) increased. However, the remaining members of the Refund Expedition, Manok (Um Jeong-hwa), Silbi (Jesie), and Eunbi (Hwasa), are planning to attend the music festival as'Bonka'.
Meanwhile, the '2020 Music Festival' is scheduled to be held without spectators and non-face-to-face for the safety of all performers and staff. In addition, pre-recording of all stages is taking into consideration prevention and safety as the top priority.​ The '2020 MBC Song Festival', which is the top K-POP stars in Korea, will be broadcast at 9 pm on the 31st.
[News Inside Reporter Kang Haru news@newsinside.kr]
위 기사는 AI가 자동으로 번역한 기사입니다.